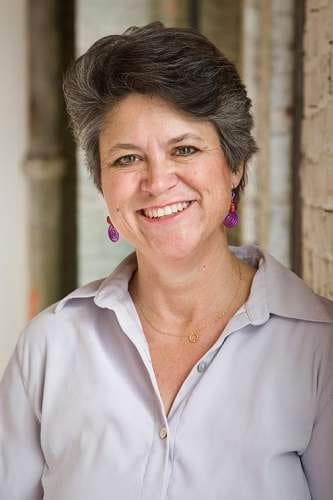 Lisa Mount refuses to specialize. As the Director of Artistic Logistics she works as a consultant with non profit arts organizations, and facilitates dynamic meetings for groups large and small. As an independent artist she produces, directs, and appears in contemporary performance work, including the acclaimed community story plays, Headwaters :: Stories From A Goodly Portion Of Beautiful Northeast Georgia, Headwaters: Birth, Death and Places In-Between, and Headwaters: Didja Hear? at the Sautee Nacoochee Center from 2007 – 2013.She toured with the DeLuxe Vaudeville Orchestra as rhythm banjo player from 1994 to 2006. Before embarking on her consulting career in 1997, Lisa served as the Managing Director of 7 Stages theater in Atlanta. She holds a Bachelor of Arts degree in Theatre, with honors, from Lewis and Clark College. She has served as the Board Chair for Alternate ROOTS, the Atlanta Theatre Coalition, and Georgia Shares, a workplace giving campaign. Lisa received the 1996 "Abby" Award from the Atlanta Arts and Business Council for Outstanding Arts Professional, and was named one of the 100 Most Influential Georgians by Georgia Trend Magazine in 2008. In 2009, she was given the first Paula Vaughn Community Arts Lifetime Achievement Award by the Georgia Assembly of Community Arts Agencies. She currently serves on the boards of Alternate ROOTS and the Network of Ensemble Theaters.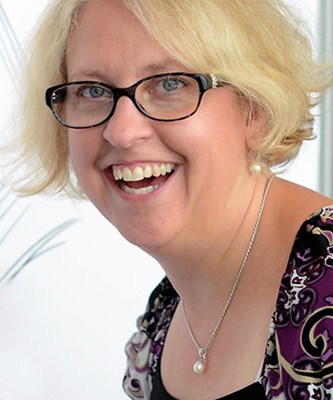 Christine Chopyak is a true alchemist who finds creative, fun and engaging approaches to introducing new knowledge and tools with her clients. A learner (and teacher at her core), Chris finds way to make new things feel familiar and build on what you and your teams already know. Using pictures, color, metaphor and stories, Chris turns the humdrum of day-to-day business and evaluation into useful and meaningful outcomes and descriptions of impact. With over 20 years of business planning, strategy consulting, public participation, stakeholder engagement and systems evaluation and analysis, Chris excels in supporting organizational transformation, using best practice methods, strategic illustrations and fun.  One key differentiator for Chris is the use of strategic illustration to mobilize action with learning. While including art and pictures into her projects and processes, she adeptly weaves the way for her clients to focus on what matters most to them in the context of their learning and needs. Chris is the author of Picture Your Business Strategy: Transform Decisions with the Power of Visuals (McGraw-Hill Professional), a go-to-resource for how to plan and execute great business ideas. Using strategic illustration and three simple design principles, Chris inspires the use of pictures, words and metaphors to realize business ideas and address challenges.Chris has worked in in leadership roles in the private and non-profit sectors and is and addicted and determined entrepreneur, owning several businesses including Alchemy: the Art of Transforming Business, Conversation Cloud and Arlosoul: Visualize Innovation. Chris has an M.B.A from the Executive and Professional Education program at the Daniels College of Business, University of Denver, and is a graduate of the 50 for Colorado executive education program at the LEEDS Business School at the University of Colorado at Boulder. Arlosoul, LLC.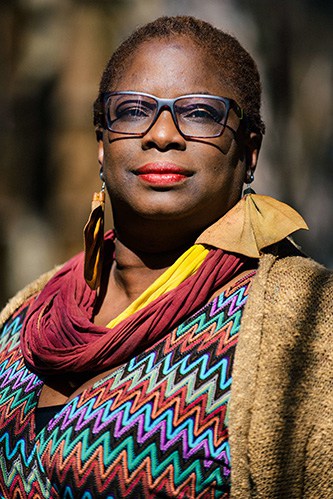 Sage Crump is a cultural strategist based in in New Orleans and working nationally.  Sage works in deep collaboration with artists, cultural workers and arts organizations to integrate their work into the field of social justice organizing; she is skilled at leveraging art and creative practice for the cultural transformation of systemic oppressions.  Her skills include program management, strategic planning, facilitation, residency design, curriculum development, articulating theories of change and re-imagining touring structures that support local change-making.   Sage's work with artists, such as Detroit-based Complex Movements, highlights how cultural production supports new strategies that intersect artistic practice, organizing and movement building.She also manages Leveraging A Network for Equity (LANE) for the National Performance Network/Visual Arts Network.  LANE is an eight-year initiative that recognizes arts organizations of color as leaders in the field, through the lens of capitalization. Sage serves on the National Advisory Committee of Women of Color in the Arts, the board of the Center for Media Justice, the board of Alternate ROOTS, and is board vice-chair for Art2Action.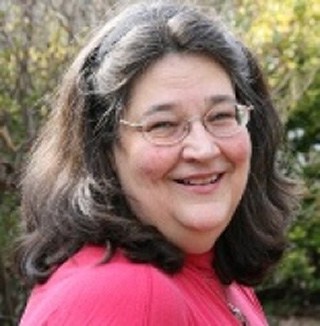 Kathie deNobriga is an independent arts consultant, specializing in strategic planning, building organizational capacity, staff/board retreats and creative conflict engagement. Her client list includes the Network of Ensemble Theaters, the Association of Performing Arts Presenters, and the Georgia Center for Nonprofits. deNobriga is also on the Arts & Democracy national team. She trained as a mediator with the Atlanta Justice Center, and served on city council and as mayor of Pine Lake, GA for a total of 12 years.
After graduating from Wake Forest University, Kathie's early work included managing/artistic director of the Temple Theatre in Sanford NC (where she played a major role in the successful campaign to renovate the historic vaudeville house); Visiting Artist in Smithfield NC for the NC Arts Council; and a member of the acting ensemble with The Road Company of Johnson City TN. A founding member of Alternate ROOTS, a regional service organization for arts and activism, Kathie served as ROOTS' executive director for ten years.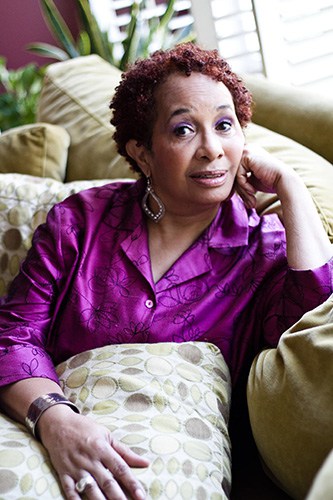 Keryl McCord is founder and CEO of EQ, The Equity Quotient, a national training and organizational development firm dedicated to supporting arts and culture non profits interested in becoming more just and equitable community partners, with equity, diversity, and inclusion as outcomes of their work. Keryl is a veteran arts manager and administrator with more than thirty years of experience in many facets of the arts. Her background includes serving as managing director of two theater companies, Oakland Ensemble Theater Company, a five-hundred seat AEA theater in downtown Oakland, CA, and Crossroads Theater Company, New Brunswick, NJ, the only black-run LORT theater at the time, and the first such company to receive the Tony Award for Outstanding Regional Theater. Ms. McCord served as the executive director of the League of Chicago Theaters/ League of Chicago Theaters Foundation in 1990. She left Chicago in 1991 to take a post at the National Endowment for the Arts as Assistant Director of Theater Programs, and was appointed Director of Theater Programs in 1993.
Gerard Stropnicky explores "Theatre of Place" through Ensemble, Documentary and Community Performance.  A director, writer and actor, he graduated from Northwestern, studied with Alvina Krause, and in 1978 co-founded Bloomsburg Theatre Ensemble (BTE), where he worked for the next 34 years.  At BTE he acted in well over 100 productions, and he has directed 62 productions to date, at BTE and elsewhere, and written, co-written or devised a score more. LETTERS TO THE EDITOR, devised from 200 years of letters to local Bloomsburg newspapers toured nationally, was featured on NPR, and was published in 1998. In rural communities such as Harlan KY, Sautee-Nacoochee GA, and Colquitt GA, as well as in Bloomsburg, he creates and directs large-scale original site-specific productions featuring community casts using local story to celebrate, challenge, and address intractable issues. He is a co-founder of the Network of Ensemble Theaters. He has consulted with many arts organizations and has designed several theatre buildings and institutions. He was named United States Artists Lowe Fellow in Theater Arts in 2010. He is also a 2010 Grandin Award winner for his service to the autism community. With his wife Kathy Baas, and inspired by their son, William, he co-founded CampEmerge, a camp for families touched by autism.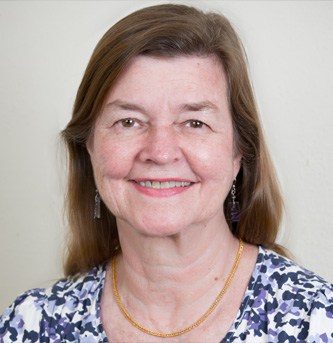 MK Wegmann is the recently retired President and CEO of the National Performance Network, which she led for 16 years in its support of national and international touring and commissioning.  As an independent consultant, she works with artist-focused organizations in the performing and visual arts fields. Her presenting experience includes 14 years at the Contemporary Arts Center in New Orleans and six years as Managing Director of Junebug Productions. She is one of the founders of the Louisiana Presenters Network, a past Board Chair of Alternate ROOTS, and has served on Presenting Panels for the NEA, the Louisiana Division of the Arts, Mississippi Arts Commission, and others. Among her consulting clients are Chamber Music America's Rural Residency program, Urban Bush Women, and the Alabama Dance Council.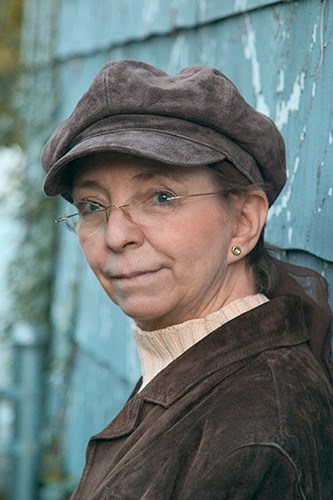 The Estate of Jo Carson. Jo was the author of nine books including Stories I Ain't Told Nobody Yet which is taught widely in Appalachian Literature courses. In 2008, TCG published Spider Speculations: A Physics and Biophysics of Storytelling, which considers how stories work in our bodies and our lives. Liars, Thieves, and Other Sinners on the Bench is a collection of Jo's favorite material from the community story plays she wrote, published by TCG in 2009. Jo won five national awards for her traditional plays (including the Kesselring Prize for Daytrips) and these plays have been produced widely in this country, including at Hartford Stage Company, the Women's Project in NYC and the Los Angeles Theatre Center. In addition to the first two Headwaters scripts, Jo also wrote more than 30 plays for a variety of communities in this country from 1992 to 2012. Deep knowledge of Jo's how-to's of story collecting and writing for communities are available as a consulting service from Artistic Logistics.